Medic(written on 21 January 2016)
Did you know that Malaysia is the best country in the world for healthcare? According to the recently published Annual Global Retirement Index by US-based publication International Living, Malaysia was ranked number 4 out of 25 most retiree-friendly countries included in the survey. The survey took into consideration several aspects to evaluate each country. One of the categories was health care, in which Malaysia scored the highest, a whopping 94 points (out of 100). This shows that Malaysia is highly regarded by the international expatriate and retiree community in terms of healthcare quality and availability.
If that still isn't convincing enough, how about the title "Medical Travel Destination of the Year 2015" from the International Medical Travel Journal (IMTJ)? The award was won by Malaysia based on all-round excellence in promoting inbound medical tourism, verified statistics of yearly growth in medical tourists served, evidence of high levels of patient satisfaction and coordinated activities that delivered an increase in medical tourism. Several private hospitals in the country also bagged awards, among them Gleneagles Hospital (KL), Imperial Dental Specialist Clinic, and Prince Court Medical Centre.
There's more. Malaysia also won the 2015 Public-Private Partnership Medical Travel Destination of the Year at the 8th Annual World Medical Tourism & Global Healthcare Congress held in Orlando, Florida. The Medical Tourism Association stated that Malaysia had capitalized on strong economic growth to create a medical system that is not only top-notch, but competitively priced as well.
These accolades are a result of the government's efforts to promote and expand medical tourism in Malaysia since 1998. In the years 2011 to 2014, the number of medical tourists to Malaysia increased from 641,000 to 882,000 per year. In 2015, medical tourism brought in revenues amounting to RM730mil from more than 880,000 arrivals. The tourism industry is now the 6th largest GDP contributor in Malaysia, and a significant portion of those earnings comes from the growing medical tourism industry in Malaysia, which has grown ten-fold in less than a decade. Medical tourism is one of the fastest growing sub-sectors in the world and Malaysia is going full speed ahead to position the country as an attractive destination for medical tourism.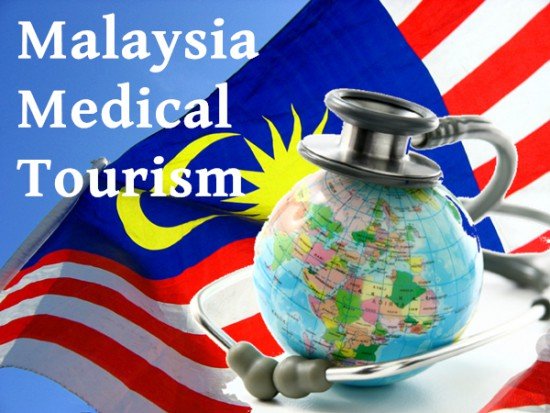 By the time 2020 rolls around, Malaysia will have no shortage of medical hubs around the country, especially Peninsular Malaysia, which aims to cater to both local patients and international visitors. Residential and mixed development projects that focus on wellness and health-care, or built around existing or future medical tourism hubs, are increasing by the year. Medically-enabled homes such as the Aragreens Residences focus on residents' health and well-being through a built-in system, and even provides medical diagnosis and treatment if needed. Such homes will not only draw in domestic buyers who are concerned with their family's health, but also attract foreign investors looking for an affordable retirement with good health-care amenities. Who knows, maybe more developers will go this route if the medical tourism industry to Malaysia continues to expand.
In September 2015, Singapore property developer Rowsley Ltd announced that it would convert its Vantage Bay township in Iskandar, Johor into health-care hub known as Vantage Bay Healthcare City, which would include a specialist hospital, long-term care facilities, a medical school and a wellness resort. Then in October 2015, Parkway Pantai – one of the region's largest integrated private healthcare groups with healthcare networks in Singapore, Malaysia, Brunei, India, China, Vietnam and the United Arab Emirates (UAE) – stated that it would soon open its Gleneagles Medini Hospital in Nusajaya, Johor, which was equipped with the latest medical equipment and included 5 specialist centres, namely cardiology, orthopedics, women and children, oncology and ophthalmology; plastic and reconstructive surgery procedures are also available.
With the weak ringgit and slowing property market in Malaysia, now is probably the best time for foreign investors to come in, especially if they are looking to enjoy a retirement with good and affordable medical treatment. Some visitors come just for the medical tourism, while others may opt for a long-term plan that includes investing in property near to their preferred medical hub, be it in Penang, Klang Valley or Johor. While the former group contributes positively to Malaysia's tourism revenue, it is this latter group that can help to boost the local property market, especially in areas with easy accessibility to these medical and wellness facilities.
Singapore investors, in particular, are a highly targeted group of buyers who see the value of investing in Malaysian property. They buy properties here not only as investments or holiday homes, but also to ensure a retirement that includes affordable living and health-care. That is why the Iskandar and Nusajaya region is now a huge attraction, as they are home to future medical hubs, upcoming townships, and located conveniently near to Singapore. Savvy investors from China, Indonesia, Japan and all over the world who realize the region's potential are also taking opportunity of the exchange rate to purchase property in Malaysia.
From another aspect, Malaysia's current success in branding itself as a main destination for medical care comes from the fact that is it also a global halal hub. While visitors from non-Muslim countries can be convinced through international awards and recognition, one strong advantage Malaysia has is the availability of Muslim-friendly facilities, eateries, public amenities, Halal medical alternatives and medication which are gelatine and porcine free, not to mention Muslim medical professionals and staff. This added advantage serves to attract property investors from wealthy Middle East countries.
Indeed, there are many other reasons why Malaysia as an international medical tourism destination can help ease the slow property market. What do you think?