Economic experts expect higher inflation, lower growth and some disruption to financial markets.
The Russian invasion of Ukraine is already dealing a worrying blow to financial markets and the worldwide economy, which include ramping up uncertainty, roiling commodity markets, and potentially pushing up inflation as gas and food prices rise around the world. At a time when most countries are barely starting to recover from the Covid-19 pandemic, this war has introduced a lot of unknowns for global trade, financial markets, multinational corporations and national economies.
Rising food prices
The cost of everyday food items might rise in places like Turkey and North Africa, which rely on wheat and corn from Russia and Ukraine. Both countries, once dubbed "the breadbasket of Europe", export about a quarter of the world's wheat and half of its sunflower products, like seeds and oil. Ukraine also sells a lot of corn globally. Analysts have warned that war could impact the production of grains and even double global wheat prices. More than 40% of Ukraine's wheat and corn exports went to the Middle East or Africa last year – and disruptions to supply could affect availability in these areas.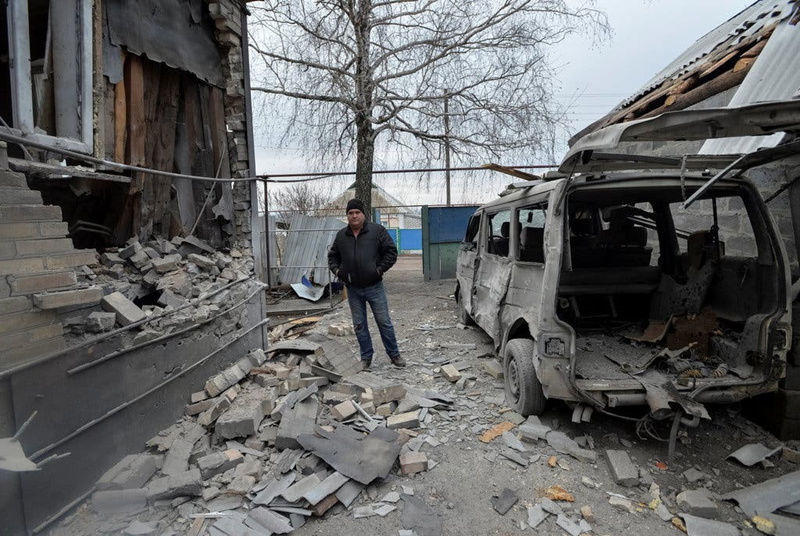 Higher fuel and heating costs
Russia is the second-biggest exporter of crude oil, and the world's largest natural gas exporter, which is vital to heating homes, powering planes and filling cars with fuel. The Russia-Ukraine conflict is expected to drive these even higher and has already caused the oil price to jump to its highest level in more than seven years, while future gas prices have increased 60% in just one day. Supply is already failing to keep up with demand and investors are on high alert for any further supply shortfalls that could occur through in a variety of ways, including damaged infrastructure in a war, sanctions on Russia or Moscow moving to weaponize exports.
Rising inflation and mortgage payments
Inflation could hit close to 10% in major Western economies if the cost of energy and food is pushed up by dwindling supplies cause by the Russian-Ukraine conflict, according to the Centre for Economics and Business Research. Such a figure might encourage the US Federal Reserve or the Bank of England to increase interest rates. The idea is that when borrowing is more expensive, people will have less money to spend. As a result, they will buy fewer things, and prices will stop rising as fast. Some investors or savers might look to protect their money or assets by moving them to traditional "safe havens", like gold, especially as the markets are likely to see more volatility as the crisis develops.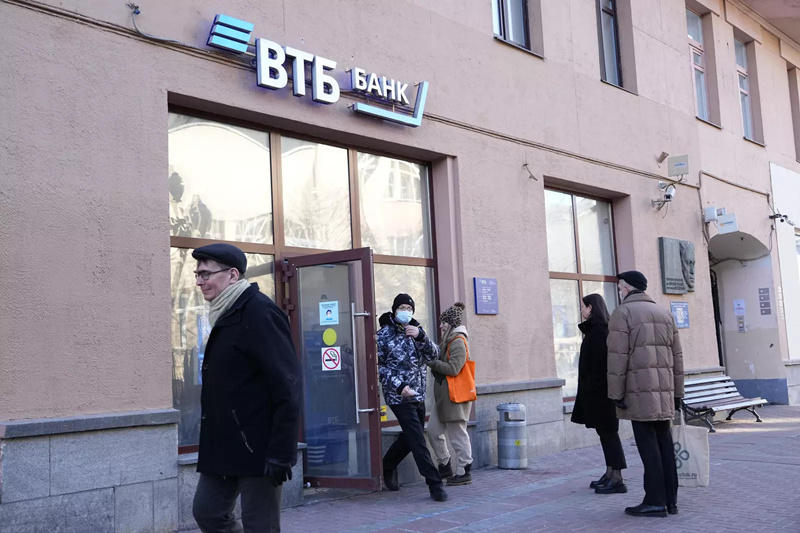 Cars could get more expensive
The car industry was already reeling during the pandemic from a chip shortage and supply chain problems. Russia is one of the world's largest suppliers of metals used in car manufacturing, such as nickel, which is used in lithium-iron batteries, and palladium, which is used in catalytic converters. If it decided to cut off supplies of these metals in retaliation to sanctions, the supply problems could worsen, with car firms having to find alternative sources. Russia is also home to manufacturing hubs for brands like Stellantis, Volkswagen and Toyota. Factories in the region could struggle to operate under sanctions, potentially hampering production and the availability of new cars.
BUT Malaysians don't really have much to worry about for now
Closer to home, experts have noted that the ongoing conflict between Russia and Ukraine will also likely hit Malaysia with price increases. Prices of certain goods in Malaysia will record a significant increase should there be no intervention from the government. Several traders and breeders' associations said the price hike of certain goods is expected following the conflict, which will lead to a spike in oil prices as well as chicken, corn, soybeans and palm oil. This was because the main ingredients used to produce chicken feed – namely corn, soybean and palm oil, have soared since Russia's attack on Ukraine started last Thursday. Ukraine is a producer of wheat and corn and controls about 70% of the world market.
However, Domestic Trade and Consumer Affairs (KPDNHEP) Minister Datuk Seri Alexander Nanta Linggi reminded traders against using the escalating conflict between Russia and Ukraine as an excuse to simply raise the prices of their goods or services.