At first glance, you may not see the relationship between real estate and martial arts. The former is about economy and investments, while the latter concerns physical well-being and self-protection. Nevertheless, these two are intricately linked. Imagine you are a lone female property agent, going to an unfamiliar place for a property viewing. Some basic self-defense skills could potentially save your life in the (unfortunate) event that somebody tries to harm or rob you!
You'd be surprised at the amount of crime that happens to real estate agents, both male and female, in Malaysia as well as overseas. However, not many make it into the mainstream media, and even less are reported as headline news. From what we see in the news, most of these incidents involve female real estate agents, who become targets for unsavoury characters like robbers, kidnappers and even murderers! *shudder*
Don't believe us? Below are just a few reports where female real estate agents in Malaysia have been victims of robbery, kidnapping, and worse!
Agent taken for terror ride at Bukit Gasing (The Star, Jan 2016)
The most recent incident was reported in January this year, where a 51-year-old real estate agent was taken for an hour-long terror ride – in her own car, no less! – by a man wielding a weapon that looked like a pistol. The lady had gone to Bukit Gasing for a hike with her friends in the morning, and was waylaid by the man as she was entering her car. He forced her into the car and demanded RM150,000 for her release. The robber dumped her by the side of the New Pantai Expressway about an hour later and drove off in her month-old car.
Real estate agent kidnapped and robbed in Paya Terubong (The Sun Daily, Oct 2014)
In this piece of news, it was reported that the police had detained two men who were suspected to be involved in the kidnapping and robbery of a female real estate agent. The 49-year-old victim had gone to a condominium in Paya Terubong, Penang after receiving a call from one of the suspects, who pretended to be an owner wanting to sell his house. She was knocked unconscious and found herself naked when she woke up a few hours later. The suspects then used her credit card to purchase RM8,000 worth of jewellery and threatened to kill her if her husband did not pay the RM45,000 ransom. The husband managed to negotiate the sum down to RM20,000 and the victim was freed after the random was paid.
Two real estate agents robbed of RM25,000 after leaving bank (The Borneo Post, June 2012)
Two real estate agents were robbed of RM25,000 in broad daylight, just minutes after withdrawing cash from a bank at Jalan Rasah in Seremban. Their car was intercepted by two vehicles and a few men wearing masks rushed to the victims' car, broke the mirror and grabbed the cash. They tried to fight back but were hit on their heads with blunt objects by the suspects.
Fake house buyers rob, sexually assault property agent (PJ Net, May 2012)
A female real estate agent was tied-up, stripped naked and sexually assaulted by a couple who was 'surveying' a condominium with her. She was also beaten up and her Toyoto Vios driven off while she was locked in the condominium unit in Mont Kiara. The agent was showing the suspects, a man and woman, the unit when they had suddenly locked the doors and attacked her. The woman suspect had apparently stood and watched while her male accomplice molested the victim. The victim was found the next day after her husband lodged a missing persons report and the police received a tip-off about a woman sobbing and pleading for her life.
Real estate agent found murdered in Ulu Yam dam (The Sun Daily, May 2012)
This incident happened just one day before the one mentioned above. A 42-year-old real estate agent who was reported missing, was found murdered at the Batu Dam in Ulu Yam. The female property agent had left her house to meet a client over the sale of a house, but did not return home and was not contactable by 9pm. Her husband spotted her car near a mosque at Jalan Ipoh and an hour later police found her body at Ulu Yam following reports of a body floating in the dam. Inspections showed that she had been strangled to death, with facial wounds and swelling on her face. A trail of blood indicated that her body was dragged several metres before being dumped into the dam.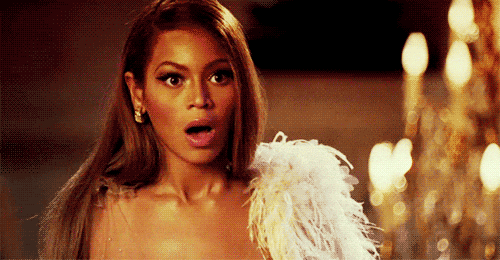 Scary, isn't it? These news reports are likely just a small fraction of the number of real-life incidents that happen to female real estate agents every day, but not reported in the media. Therefore, learning some basic self-defense techniques will not only ensure you have a fighting chance when cornered into sticky situations *fingers crossed* but will also come in useful for everyday life. After all, it's better to be safe than sorry… or dead.
Come join our Self-Defense for Lady Agents workshop at Hangout123 this Thursday (21 April) to learn some basic techniques to protect yourself! It's a ladies-only class this time, and admission is FREE for real estate agents, so hurry and sign up here or call 018-872 3511 to book, as slots are extremely limited!
Psst…. The (hot) instructor is an expert at Muay Thai and Brazilian Jiu-Jitsu from Team-X Martial Arts Gym! 😉